Professional Cameraman and Videographer in Prague
We produce high quality corporate and interview videos, case studies, marketing promos, events and conferences
Get a Quote
Read more
Corporate Videographer in Prague
HayotFilms.Events – is a video production in Prague, who delivers the best quality cinematic promo, corporate video, interviews, industrial and marketing videos in Czech Republic. We can also cover whole events with multiple professional cameras and camera crews.
We are an award-winning cameramen and videographers in Prague, who's different videos have over 50 million views on social media. We have worked with some of the most prestigious brands across the world and have consistently been considered the best value of video production company in Prague.
Get a Quote
Contact us
Why choose us as your photographer and cameraman in Prague?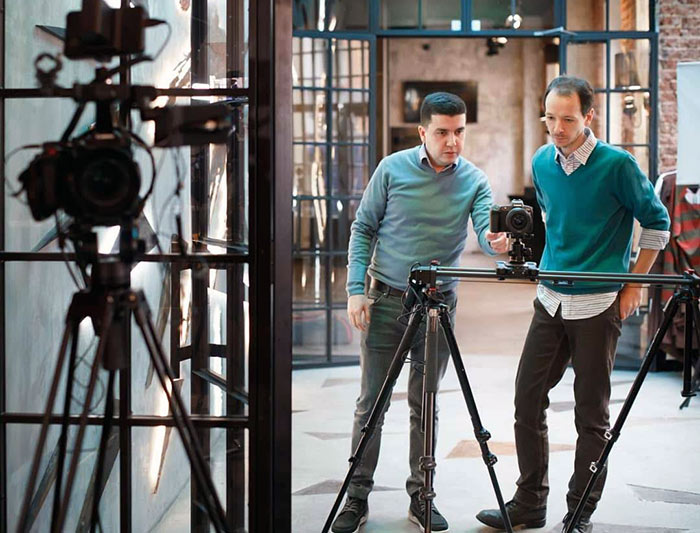 Testimonials
Read below to see what our clients have to say about us.

JB Owen
CEO "Ignite You"

Ivica
HP ENTERPRISE

Thao
Drop Ship Lifestyle

Melanie
Event Agency
It was utterly amazing to work with the film crew at HayotFilms. I flew in from Canada for an event and the moment I began speaking with HayotFilms they were helpful, professional and astute. They perfectly captured the essence of our event and created an amazing trailer and video for us.. The camera crew was easy to work with, fast, efficient and helpful. It was flawless in fact and the after care and follow up has been exceptional. They superseded my expectations and made me want to work with them again and again. It was a fabulous and I am very impressed with the entire process. i would happily fly them to our next event in London, Berlin and Paris! ten out of ten!
Very pleased with responsiveness, approach and quality results of the video production of our HPE training sessions.
Otto and his team did an amazing job. We had a business conference in Prague in September 2019 and were looking for a camera crew that can film the whole event. They were very responsive during the communication time (we contacted them 3 months before our event started). When it came to the days event, they were always on time and worked hard to generate quality final products. We were happy with their work and highly recommend them to any one that is looking for a responsible and talented camera crew in Prague.
I am working for an event planning agency, and I had the opportunity to collaborate with HayotFilms team for an event happening in Prague. I have to say that I had the best experience with them. They provided with videographer and photographer services, and both were super reactive, flexible, very easy to work with. The ending videos they worked on post-event were fantastic and were exactly what the client expected. Thank you so much HayotFilms team for the great work and professionalism !
About us
We Tell Stories
My name is Otto Beck and I'm the founder and the main videographer at HayotFilms.Events Prague video production.
More about us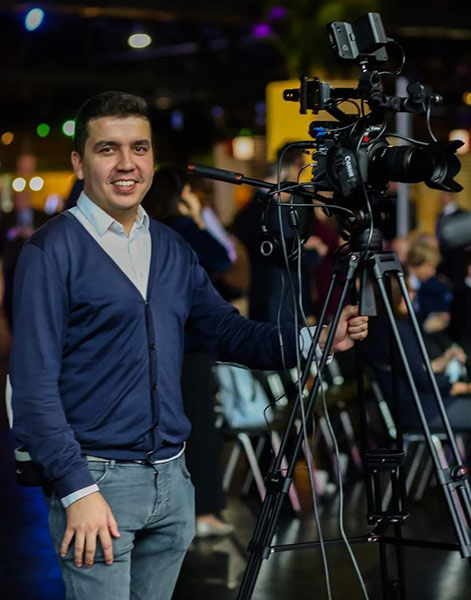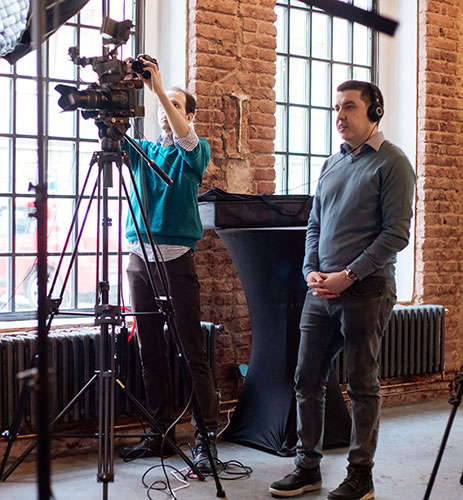 01
Produce a video
My team and I believe that it's very important not only to produce great quality videos, but also focus on customer communication. At Hayotfilms.Events we always listen to our client's wishes and requests to produce a video they will love.
02
Tell a story
When I started as a cinematographer 10 years ago after my graduation from New York Film Academy in NYC, I always wanted to create video production, which will have the best value and will help people to tell their stories. Our team has been doing this over the last decade. We already helped to produce amazing videos for our many clients: from big brands to small businesses.
03
Other projects
We don't shoot only events, but also create different videos. You can check them on our website here. So If you need one cameraman/photographer or a whole camera crew in Prague/Berlin for your event, just contact us, we will do our best to create something amazing, which will surprise you and your clients. Looking forward to working with you!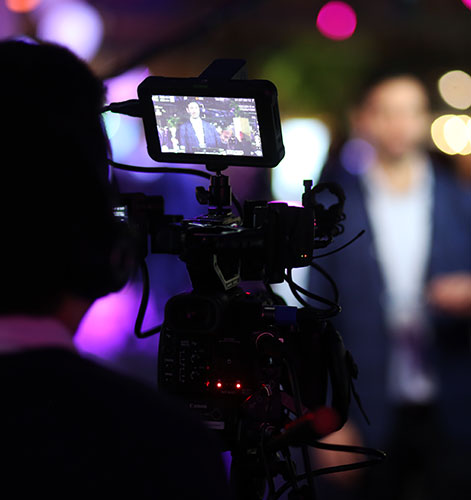 Behind the scenes from our video shooting
Interested in how we work? Check out this behind the scenes video from our interview shooting, where our main videographer Otto talks about our interview setups.
Watch on YouTube
Contact us
---
If you have questions or you need a quote for your video shoot, let us know using this contact form or our "Get a Quote" form. We value our clients, so we will reply to you within 12 hours, if we get back to you late, we will give you a 100 EUR discount for your project. So don't wait and contact us now.
Address
Jakubska 744,
110 00 Prague
Czech Republic
Send a message
Feel free to reach us if you need any assistance.